DESCRIPTION
Scarf: Walking with Souls is a 3D Adventure game, where Hyke must use his polyformic scarf to explore a magical environment, solve mysterious puzzles and overcome difficult platforms.
Hyke's scarf can be transform into different objects which will help you in your adventure. This objects can be combined to create new shapes expanding Hyke's possibilities.
Hyke will born in an unknown place, surrounded by other souls. All of them will start a path through the World with the main target to melt with it and become part of the nature.
SCARF
One of the pillars of the game will be the scarf. Without it, Hyke would be powerless. It is through the scarf that Hyke can manage to interact with his sorroundings and overcome the different test.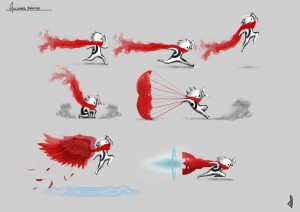 During your adventure you will find new abilities, such as the Leaf and the Wing.
LEVELS
There are different landscapes in the game. Hyke must explore them in order to remember his past and understand his journey's origin.
The world of Scarf will be divided in three levels:
Meadow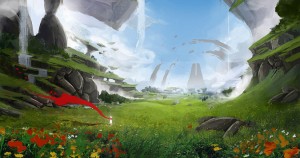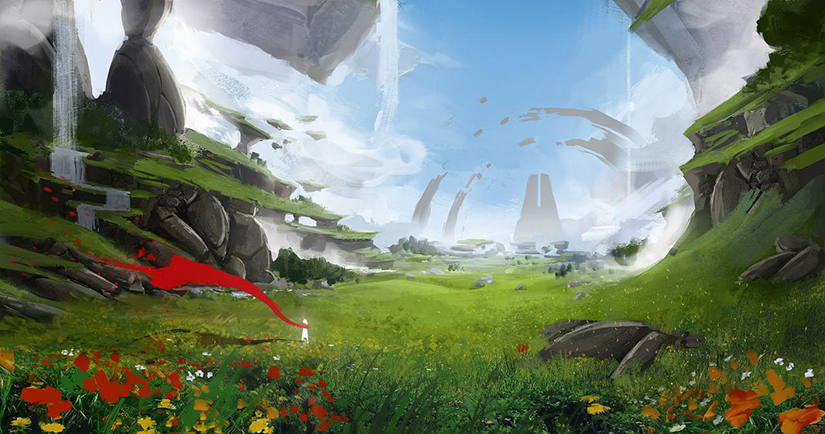 Desert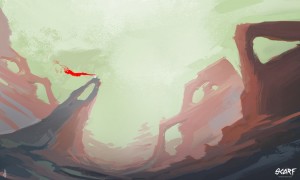 Mountains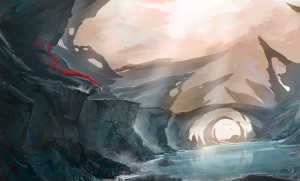 In every level you'll have to explore in order to complete you journey. You'll discover new abilities and must interact with other souls, whom will help you to achieve your target.
CURRENT WORK
We've just finished our technical demo. We've focused on the Meadow and we've implemented two of the abilities you'll have: double jump and gliding.
In the demo we've changed some of the gameplay in order to show what you'll be able to do with the two abilities we've implemented. We also have tried to capture the feelings we want to achieve.
The demo is set in the Meadow..
Hyke will have to discover how to get to the Temple in order to finish the level.
Some concept art of the Meadow: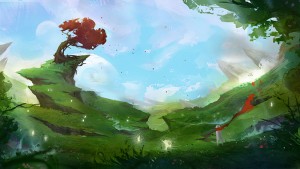 This are screenshots of the game.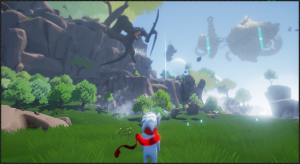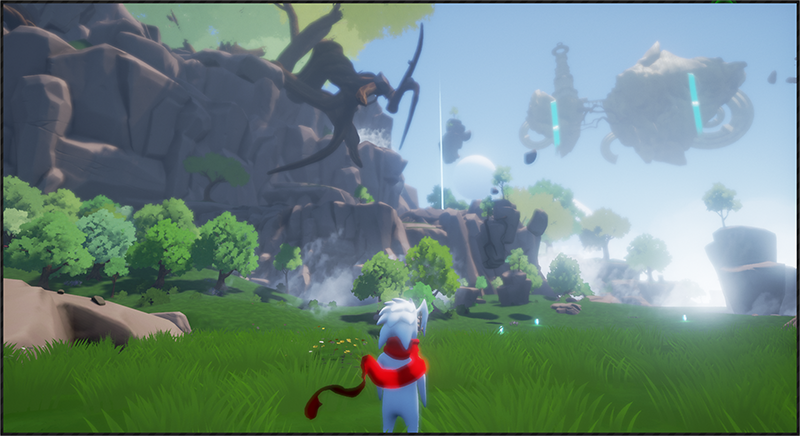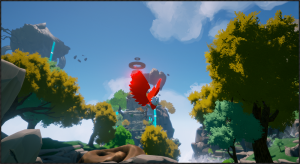 The demo is finished and we're trying to find financing to keep us working properly.
VIDEOS
The beginning

Testing sunset lights and wind:

TEAM
We are currently a team formed by:
Two Programmers
Lead Artist
3d Artist
3d Animator
Composer / sound designer
We are going to keep posting. The different persons of the team will post some of their work and more specific things about the game.
SOCIAL
Twitter: https://twitter.com/UprisingWorks
Facebook: https://www.facebook.com/Uprising-Studios-343545745806180/
Website: https://uprising-studios.com/
Youtube: https://www.youtube.com/channel/UCQpy3AFrlbgXcgwRifVZKkg
We hope you like our work!